There's no better way to display team pride than to wear it and White Sox fans have two collectible pin options to do so:
The Sox word pin measures 0.78" x 1.2" and is silver-plated
The Sox logo on black background pin measures 0.78" x 1.125" and is also silver-plated
Each pin is made from die struck metal with hand applied hard enamel colors and is polished to a smooth finish. The pins have a butterfly clutch that allows for easy attachment to a lapel, hat or backpack, among many options.
Although sold as a set, each pin can be ordered separately. Both ship attached to printed card stock containing a MLB authenticity hologram.
Officially licensed by Major League Baseball
White Sox Pin Set

Buy with major credit cards at CCNow



Shipping: USPS First-Class
Sox Logo Pin (word only)

Buy with major credit cards at CCNow



Shipping: USPS First-Class
White Sox Logo Pin (black background)

Buy with major credit cards at CCNow



Shipping: USPS First-Class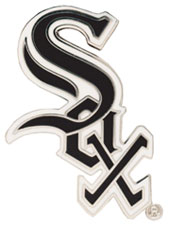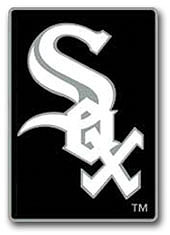 White Sox Pin Set


[view actual size]