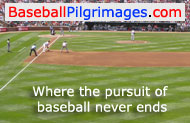 Cardinals and Marlins Spring Training
2016 Cardinals and Marlins Spring Training Schedule at Roger Dean Stadium

March
Day
Time
Game
TicketsNow
1
Tuesday
1:05
U of Miami at Marlins
Tickets
2
Wednesday
1:05
Florida Atlantic at Cardinals
Tickets
3
Thursday
1:05
Marlins at Cardinals
Tickets
4
Friday
1:05
Nationals at Marlins
Tickets
5
Saturday
1:05
Cardinals at Marlins
Tickets
6
Sunday
1:05
Nationals at Cardinals
Tickets
7
Monday
1:05
Mets at Cardinals
Tickets
8
Tuesday
1:05
Yankees at Marlins
Tickets
9
Wednesday
1:05
Marlins at Cardinals
Tickets
10
Thursday
1:05
Braves at Marlins
Tickets
11
Friday
1:05
Braves at Cardinals
Tickets
12
Saturday
1:05
Astros at Cardinals
Tickets
13
Sunday
1:05
Mets at Marlins
Tickets
14
Monday
1:05
Twins at Cardinals
Tickets
15
Tuesday
1:05
Mets at Marlins
Tickets
16
Wednesday
1:05
Nationals at Marlins
Tickets
17
Thursday
1:05
Mets at Marlins
Tickets
18
Friday
1:05
Tigers at Cardinals
Tickets
19
Saturday
1:05
Tigers at Marlins
Tickets
20
Sunday
1:05
Marlins at Cardinals
Tickets
21
Monday
1:05
Red Sox at Cardinals
Tickets
22
Tuesday
1:05
Red Sox at Marlins
Tickets
23
Wednesday
1:05
Marlins at Cardinals
Tickets
24
Thursday
1:05
Twins at Marlins
Tickets
25
Friday
7:05
Nationals at Marlins
Tickets
26
Saturday
1:05
Nationals at Cardinals
Tickets
27
Sunday
1:05
Cardinals at Marlins
Tickets
28
Monday
1:05
Mets at Cardinals
Tickets
29
Tuesday
1:05
Nationals at Cardinals
Tickets
30
Wednesday
1:05
Cardinals at Marlins
Tickets

See the complete...
Spring Training Schedule

Roger Dean Stadium Facts, Figures & Firsts
Groundbreaking: March 6, 1997
Construction cost: $28 million
Architect: HOK Sport
Owned by Palm Beach County and operated by Jupiter Stadium Limited.
Naming rights: Roger Dean Chevrolet of West Palm Beach paid $100,000 per year through the 2009 season. On August 19, 2009, they renewed their naming rights contract through the 2017 season for an undisclosed sum.
The stadium and its associated facilities take up 110 acres of land in the 2,055-acre master planned mixed-use community called Abacoa.
Suffered $3.2 million in hurricane damage in the summer of 2004, when seven of the stadium's eight light towers were knocked down, damaging the roofs of the Cardinals' clubhouse and press box in the process.
Spring training tenants: St. Louis Cardinals (1998-present), Montreal Expos (1998-2002), Florida/Miami Marlins (2003-present)
Is the only two team spring training complex in the Grapefruit League and the only stadium in the country to host two minor league teams.
Minor league tenants: Jupiter Hammerheads (1998-present), Palm Beach Cardinals (2003-present)
First game: The St. Louis Cardinals beat the Montreal Expos 5-0 on February 28, 1998 in front of 6,899 fans.

Other stadium firsts (all of which occurred on 2/28/98):
| | | | | | |
| --- | --- | --- | --- | --- | --- |
| Pitch | Batter | Hit (single) | Home Run | Winning Pitcher | Losing Pitcher |
| Cliff Politte | Mark Grudzielanek | Mark McGwire | Mark McGwire | Cliff Politte | Carlos Perez |
For a complete ballpark guide, visit the...

Roger Dean Stadium
page at Spring Training Connection