Baseball Pilgrimages
Spring Training Ballparks
Grapefruit League
Bright House Field
Champion Stadium
Charlotte Sports Park
Ed Smith Stadium
FL Auto Exchange Stadium
Hammond Stadium
JetBlue Park
Joker Marchant Stadium
McKechnie Field
Osceola County Stadium
Roger Dean Stadium
Space Coast Stadium
Steinbrenner Field
Tradition Field

Cactus League
Camelback Ranch
Goodyear Ballpark
Hohokam Park
Maryvale Baseball Park
Peoria Sports Complex
Phoenix Municipal Stadium
Salt River Fields
Scottsdale Stadium
Surprise Stadium
Tempe Diablo Stadium

Heading to Port St. Lucie for Spring Training? Then check out the completely up to date Tradition Field Guide at Spring Training Connection.
Tradition Field
is also used by the:
St. Lucie Mets
Level: A
League: Florida State
Affiliate: New York Mets
Phone: 772-871-2100
2014 Mets Schedule
Ballpark Attendance
Year
Spring
Regular
2009
2008
2007
2006
2005
87,322
99,988
91,933
83,061
83,822
95,598
93,626
100,646
100,518
91,382
* Spring is for New York Mets spring training; Regular is for the St. Lucie Mets
Port St. Lucie Info
Population: 155,251
County: St. Lucie
Daily Newspaper: TC Palm

Nearest Major Airport:
St Lucie County Int'l (11.4 mi)

Nearest Pro Ballpark:
Roger Dean Stadium in Jupiter
(33 miles)
---

Mets Fan Shop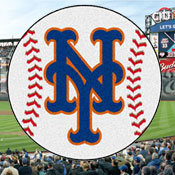 There are many great items in our Baseball & Ballpark Store. You can shop by your favorite team or category.
Baseball/Ballpark Shop
Aerial Ballpark Posters
Ballpark Classics Game
Ballpark Crystal Pyramids
Ballpark Map Poster
Ballpark Panoramic Posters
Ballpark Photo Mints
Ballpark Puzzles
Baseball Art
Baseball Bracelets
Baseball Display Cases
Baseball Jerseys
Baseball Keychains
Baseball Phone Cases
Baseball Travel Map
Championship Banners
Commemorative Coins
Commemorative Plaques
Computer Mouse
Floor Mats
Historic Ballparks Posters
Lapel Pins
Logo Heritage Banners
Major League Map Poster
Pennants
Poker Cards
Replica Ballparks
Signature Fields
Spring Training Guides
Throwback Jerseys
Vintage Photos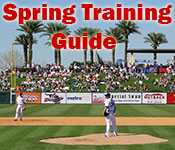 Spring Training Guide
A fan's guide with complete details on every ballpark and city in Florida that hosts Spring Training.

Ballpark History Sources
Miami Herald (10/3/84)
Miami Herald (12/28/85)
New York Times (2/3/88)
New York Times (3/6/88)
New York Times (3/13/88)
New York Times (3/16/10)
Palm Beach Post (5/4/84)
Palm Beach Post (7/23/85)
Palm Beach Post (7/24/85)
Palm Beach Post (9/3/94)
St. Lucie County
TC Palm (3/23/10)
The Ultimate Minor League Baseball Road Trip

Additional Sources
Gainesville Sun (3/24/98)
NYC Fire Department Florida Retirees
Sarasota Herald-Tribune (3/20/00)

Other Perspectives
Brian Merzbach
Charlie O'Reilly


Baseball Pilgrimages
Where the pursuit of baseball never ends.
[Site Map]