Baseball Pilgrimages
Spring Training Ballparks
Grapefruit League
Ballpark of the Palm Beaches
Bright House Field
Champion Stadium
Charlotte Sports Park
Ed Smith Stadium
FL Auto Exchange Stadium
Hammond Stadium
JetBlue Park
Joker Marchant Stadium
McKechnie Field
Roger Dean Stadium
Steinbrenner Field
Tradition Field

Cactus League
Camelback Ranch
Goodyear Ballpark
Hohokam Stadium
Maryvale Baseball Park
Peoria Sports Complex
Salt River Fields
Scottsdale Stadium
Sloan Park
Surprise Stadium
Tempe Diablo Stadium

Heading to Port St. Lucie for Spring Training? Then check out the completely up to date Tradition Field Guide at Spring Training Connection.
Tradition Field
is also used by the:
St. Lucie Mets
Level: A
League: Florida State
Affiliate: New York Mets
Phone: 772-871-2100
2017 Mets Schedule
Ballpark Attendance
Year
Spring
Regular
2009
2008
2007
2006
2005
87,322
99,988
91,933
83,061
83,822
95,598
93,626
100,646
100,518
91,382
* Spring is for New York Mets spring training; Regular is for the St. Lucie Mets
Port St. Lucie Info
Population: 155,251
County: St. Lucie
Daily Newspaper: TC Palm

Nearest Major Airport:
Palm Beach Int'l (55.7 miles)

Nearest Pro Ballpark:
Roger Dean Stadium in Jupiter
(33 miles)
---

Mets Fan Shop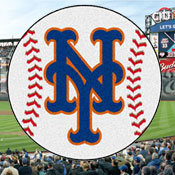 Choose from many great team and Citi Field items in our Mets Shop.

Ballpark History Sources
Miami Herald (10/3/84)
Miami Herald (12/28/85)
New York Times (2/3/88)
New York Times (3/6/88)
New York Times (3/13/88)
New York Times (3/16/10)
Palm Beach Post (5/4/84)
Palm Beach Post (7/23/85)
Palm Beach Post (7/24/85)
Palm Beach Post (9/3/94)
St. Lucie County
TC Palm (3/23/10)
The Ultimate Minor League Baseball Road Trip

Additional Sources
Gainesville Sun (3/24/98)
NYC Fire Department Florida Retirees
Sarasota Herald-Tribune (3/20/00)

Other Perspectives
Brian Merzbach
Charlie O'Reilly


Baseball Pilgrimages
Where the pursuit of baseball never ends.
[Site Map]